Friday, September 24th, 2010
TOUR OUR SHOWROOM OF COLLECTIBLES.  All proceeds will be donated to The Frank Carlton Saunders  Foundation.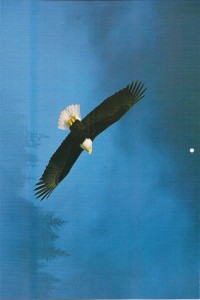 SOAR TO BE THE BEST YOU CAN BE!
It was Frank's life long dream to help people who suffer from  autoimmune debilitating diseases that compromise their immune systems and your purchase will continue his journey.  Bookmark http://www.thefcsfoundation.org to visit us frequently and learn about this courageous man .  We are building our inventory and who knows you might find just the right collectible that reminds you of a time long ago and gives you a chuckle.  From Frank's heart to yours, please accept our sincere appreciation and thank you.
With Love,                                                                                                                                                                                                                                   Peggy Saunders
Sam's Beach Cafe' Hudson Beach, FL 
 "My Favorite Place"                 
CLICK ON THE SHOWROOM INVENTORY PAGE TO VIEW AND PURCHASE!